About IXS Tech
Professional security systems installers
We are your best source for professional security systems & service.
IXS Tech Inc. is an Atlanta-based security company specializing in cutting edge high tech equipment installation, maintenance. We provide real-time with highly trained security professionals. IXS Tech will answer the needs of commercial and residential customers with the highest level of customer care and satisfaction. Our goal is creating zero false alarm systems
Expect Perfection!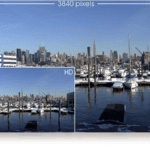 We support businesses who care about smart security. Businesses gain more control with more options than typical systems in the market today. This site serves as both a resource and a marketplace where you can discover our latest advanced products and packages. Each product includes details, video samples, and recommendations for best use. Our speciality is working with customers to build custom package designs that meet the unique needs of your project. Contact us with any questions and the opportunity to take control of your security solution.
Our mission is to exceed expectations in quality and service to each market we serve and to provide cutting edge advanced technology solutions. Our commitment to advancement and quality will drive IXS Tech to be the customer's number one security choice.
Looking for the best security system for your business? Please submit your details below and one of our professional security consultants will contact you to assist with any inquiry!