Access Control
Office, Building, Warehouse, Retail Stores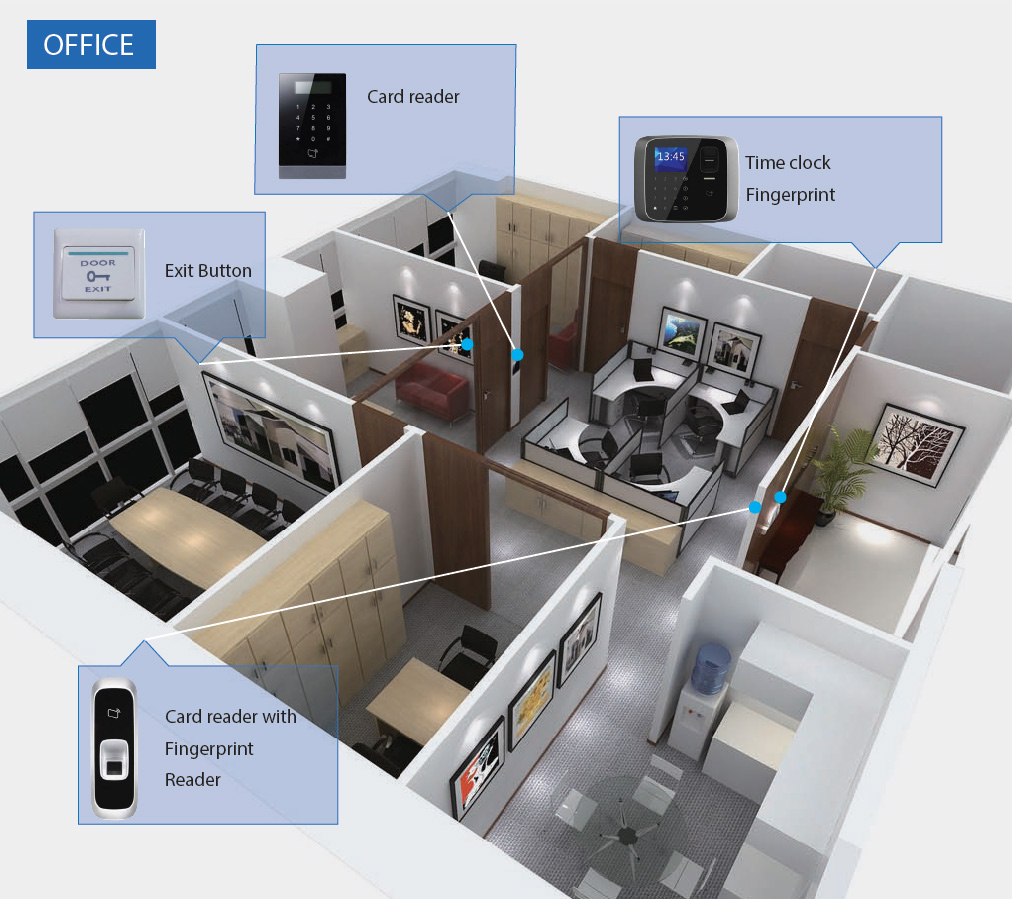 Retail store owners or/and managers, often find themselves in a need for new ways to improve their security and safeguard their inventory.  In addition to managing and monitoring – a proper security system will assist you :
Protect you cash flow, Reduce theft, Reduce loss, Safeguard employees, Worker compensation insurance reduce, Customers general liability, Protect property.
These benefits are then leveraged even further with the information you receive through our systems when you consider the possibilities of:
Improving employee training, Product placement, Standardization workflow, Retail Store
Security Systems tag for:
Groceries store, Convenient store, Jewelry store, Clothing store, Special retail store, Restaurant, Franchise retail stores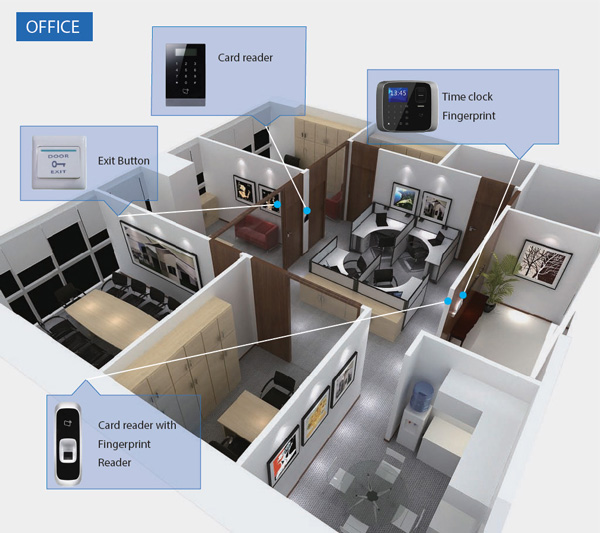 Does your office require exclusive access control? Do you want to offer a safer environment to your employees and guests?
The standalone controllers provide solutions for small office, laboratory, studio, etc. The system can be controlled without management platform. The system can differentiate the time settings of employee cards from visitor cards.
Our Access control solutions are widely used in office buildings, warehouses, retail stores in Atlanta GA. We offer a comprehensive range of intelligent controllers. The solution supports specific access rights to different doors by various people.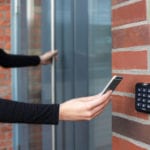 Does your warehouse need safer accessing? The multi-card open and multi-door interlock functions offer the highest level of security.
The proper security system will deter theft, reduce loss, protect cash flow, safeguard employees, customers, and protect property.
Our Access Control system consists of cascaded multi-door controllers and a powerful integrated management platform. Multi-door access controllers suit different security levels. It also supports integrated on-line access control and alarm push.
With friendly interface, the access control platform can control thousands of controllers.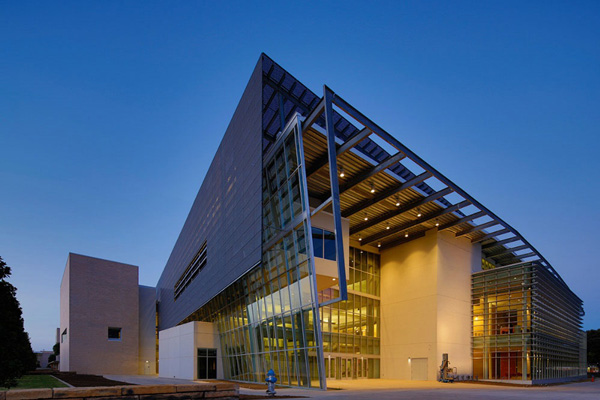 The IxsTech VLL platform provides a single point of control and rich inter Save & Exit operability by integrating systems including video surveillance, access control, Alarm, video intercom and intelligence parking together.
With the help of VLL platform, business decision-making becomes easier, and the maintenance cost is much lower at the same time.
What makes IXS Tech unique is our ability to develop software specifically for your project. We design tools to integrate systems with your specific needs. So whether you are looking to integrate multiple locations to monitor or file sharing capabilities we can provide the software solution in your package that will customize exactly what you need.
Highlights:
• Stable embedded Linux operating system, cost-effective
• Improved operating efficiency and a better view of your facilities
• Enhanced system performance ensures the system suits large-scale applications
• Rich schemes and system linkage integration, quick and efficient events processing
• High availability by distributed deploys mode, 7 x 24 hosting service
Access Control Systems are about defining who has access to your business and customizing solutions to ensure security and productivity at every level.  Access controls give organizations the ability to
Control
Restrict
Monitor
Protect resource availability
Integrity and confidentiality
Using passcodes, access cards, biometrics, video analysis and more. IXS Tech will design the solution that is right for you.
Electronic access can be customized based on a variety of company determined metrics such:
Perimeter security
Work area separation
Control zones
Authorized network and system access.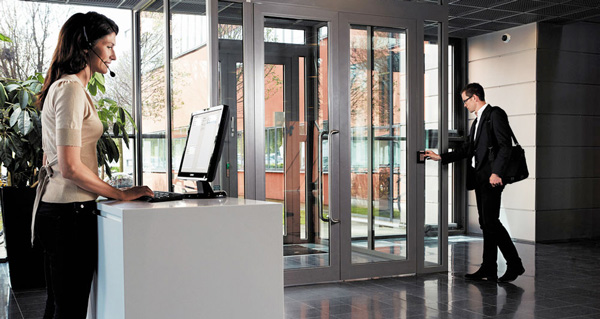 Looking for the best security system for your business? Please submit your details below and one of our professional security consultants will contact you to assist with any inquiry!